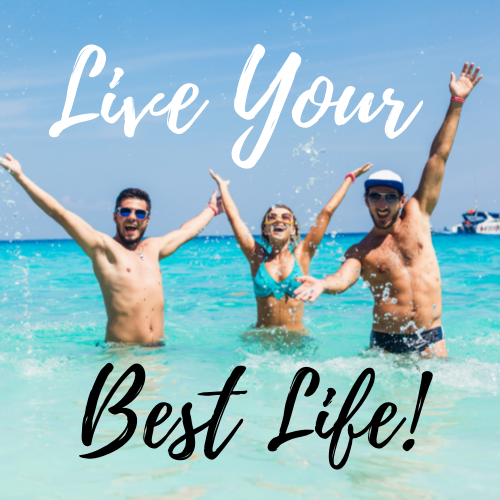 Are you trying to live a more effecient and productive life as a Realtor? Are you tired of all the boundaries and corporate world guidelines you are required to abide by? Searching for flexibility and creativity and room to grow your business?
Look no more!
---
WELCOME TO YOUR BEST LIFE!
Sandbar Realty Features & Benefits:
Flexible Pay Structure depending on where you are in your real estate career!

Full Support Training & Coaching (Broker & Lender Partners etc)- In person & Virtually!

Technology Business Growth & Marketing Tools




KVCore Platform (Take it anywhere)

In House Marketing Site

Personal Editable Website with IDX (Generate leads directly to you)

Smart CRM (Works while you aren't)

Professional Email

Email Marketing & Campaigns

Social Media Marketing

Ads

Listing Playbooks (Step by Step for Marketing Listings)

Unlimited Landing & Squeeze Pages

Lead Generation (Company (No Pay Change), Opcity, & Lender Partners)

Open House App

Instant CMA

Own text codes/Additional phone numbers available

Area Market Reports & Listing Valuation Reports

Form Simplicity E-Sign with transaction checklists

Free syndication of your listings on all major portals

Ability to have all calls, emails & messages on your listings coming straight to you!

Brokerage a member of NEFAR & St Augustine MLS for additional access

Registered with HUD for the ability to bid on HUD homes

Open House Opportunities to Grow Buyer Data Base

Lender Participation in Open House Marketing, Flyers, Salvage Packs, etc.

Community Involvement Events

Network Events

Lunch & Learns Provided by Partners

List Reports Available from Lender Partners

Additional Co-Branding Opportunities with Lender Partners: Marketing Materials, Events, etc.

Spaces available for Photoshoots, Videos, Meetings, Trainings, etc. provided by partners.

Programs for your clients: Heroes Savings Program, Lease to Own Program, Lender Credits, etc!

Dictate your own commission rates with your clients!

Get Paid at the Closing Table!
---
Summary of Our Perfect Agent:
Not a fit for Corporate Brokerages & their rules

Wants a flexible schedule to work as much or as little as they want

Comfortable working from their home office or anywhere

Doesn't require constant on going in classroom training but open to it as it is offered

Willing to take company leads & referrals

Understands the importance of generating their own leads, and not lead dependent on the company leads only

Doesn't want to over pay a brokerage thousands of dollars

Understands the value in an all in one platform to make their business effecient

If a NEW Agent: Must be very motivated and have sales experience, willing to learn quickly, able to attend trainings, & held accountable for making calls
---
If you are interested in learning more about our programs, or would like to schedule a meeting with the broker, please send us an email at info@sandbarrealtyjax.com.
Testimonials
" Amelia Sabater is the most helpful, kind, and caring realtor I have ever met. During these crazy times she made us feel at ease. She is the best realtor in Jacksonville! "
- Courtenay Kinsey
" A mutual friend introduced me to Amelia when she learned that I was moving to Jax for school. Living an hour and a half from Jacksonville, it was hard to look on my own for a rental. Amelia was such a big help. I would always get new listings sent to my email and she would check in with me to see if any fit my criteria and schedule viewings with her. She would get us a viewing quickly which was huge considering how fast places go (something I didn't realize until this search). She even went to one place on her own so I wouldn't have to drive down and FaceTimed me and sent me videos. Her communication was amazing and she always did all she could to give us the most information possible. If my husband and I decide to stay in Jacksonville and buy, we will definitely be using her as our realtor. She is just a very friendly person and easy to talk to. Highly recommend!! "
- Pearl Graham Taylor
" Amelia is an amazing realtor, she goes above and beyond for her clients! "
- Sean Walsh
" Sandbar is a great brokerage - Amelia Sabater has an amazing work ethic and truly cares about her customers. Her bubbly personality is top notch. I would recommend her to anyone looking to buy or sell! "
- Lacey Kinsey
" Amelia is an absolutely amazing realtor. Her exciting personality and drive to go above and beyond is exceptionally admirable and deserving of recognition! "
- Matthew Dezern
" Amelia Sabater surpassed my expectations of a great realtor. She will help you every step of the way. Making it less stressful for you. She has great customer service and communicates with you throughout the whole process of buying a home. "
- Becca Rich
" Amelia Sabater is SO amazing she really cares about you and what YOU want. She even got me a gift for my new home …. A stressful thing is looking for the perfect home but she made it stress free and easy, thank you!!!! "
- Angelina S.
" Amelia is extremely friendly and helpful, she makes buying a home an enjoyable experience!!!! "
- Henrietta Tortorici
" Amelia is so amazing and kind. She went out of her way to help me understand all I needed to know about buying a home. She is my Go-to-Gal whenever I'm going to move! "
- Jared Thompson
" Amelia is very good at her job. She provided us with exceptional support and guidance throughout the entire home buying process. I would recommend her to anyone looking to buy a home. "
- Tami Brown
" I recently had the opportunity to work with Amelia Sabater from Sandbar Realty. I found her to be extremely professional, attentive to detail, and her willingness to help was unparalleled to any other realtor I've had the opportunity to work with before. Sandbar Realty is lucky to have someone like Amelia on their team. "
- Nikkoal Fuentes
" Amelia Sabater has proven to be an amazing realtor, she goes above and beyond for her customers. I am thankful to know her and recommend her to all my friends and family- "
- Brianne Carty
Previous
Next